Through ePRICE part of IMN, you can sell on the first Italian Marketplace and in Europe with one single click.
Sign up now
With ePRICE I discovered a new way of doing business. Achieving a wider target allowed my company to grow as well as my sales
OFFICE SERVICE SRL
How to sell on ePRICE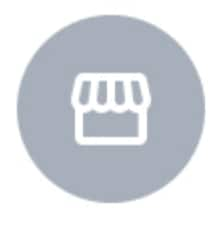 Create your shop
Upload business licence, ID of legal representative and company's bank statement.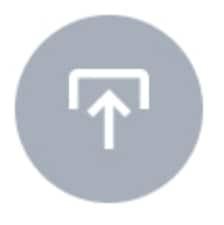 Manage your catalogue
Upload your products manually, through excel files, ftp or via API.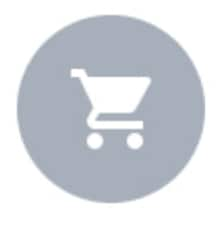 Start selling
Set prices, costs and delivery times. Manage orders and shipments.
Receive payments
Receive payments net of commissions every week on your bank account.
Choose your plan
Sell in Italy
29€

monthly + VAT
Sign up now
First 3 months for free!
4 M unique visitors per month.
Pick&Pay logistic service.
Cancel anytime.
No withdrawal fees.
Unlimited number of products.
Sell in Italy
Commissions from 5.5% to 8%
Sell in Europe
107€* 39€

monthly + VAT
Sign up now
First 3 months for free!
43 M unique visitors per month.
Possibility of logistic service.
Cancel anytime.
No withdrawal fees.
Unlimited number of products.
Sell in Europe
Variable commissions
*prezzo che pagheresti attivando singolarmente i marketplace
Faq
What is the Marketplace?

The Marketplace is a virtual place ePRICE offers to professional sellers in order to present and sell their products.

How can I sign up?

Click on the button "Sell on the Marketplace" or signup here: https://signup.eprice.it/app/utils/create_account
To proceed you need to upload the following documents: ID Card of the legal representative, Kbis extract, Signed articles of association with the division of powers, Bank account details ("RIB"/IBAN) or Account statement; fill in the form and follow the instructions to complete your registration.
View and download the contract.
For more information please send an email to the following address: marketplace@eprice.it

Which management tools I have?

Your shop will be managed by a unique and simple dedicated platform, where you will be able to handle offers, products, orders and messages. Moreover, you will have the possibility to run your selling statistics, useful to supervise the progress of your activity and increase your sales. You will have access to dedicated features that will allow you to integrate your managing systems and automate the shop management. Do not hesitate to contact us!

How can I upload products/offers?

You will be able to upload your products/offers using the our web interface or with automatic procedures. You can find all the information and instructions in your reserved area and in the user guide you received after the registration.

Are there items that I can't sell?

On ePRICE, you will be able to sell a big variety of products, except for those inside the list of banned products or in categories not yet launched on ePRICE.

Can I integrate the service with my website?

Yes. With our platform you will be able to integrate your catalogue through API, plug-ins or EAN codes in order to manage sales and shipments easily, without wasting time. Take a look at the listing of integrated platforms!

How much does it cost to sell on ePRICE?

ePRICE requires its seller a subscription fee of €29.00 (excl. VAT). Uploading offers or creating new products in ePRICE catalogue is for free! You will pay a commission from 5.5% to 8% on transactions only, depending on the product category.

How do payments take place?

A dedicated payment service will take care of the collection of the paid amounts in a safe way. You will receive the due amounts, related to the completed transactions, on your bank account directly.

How can I assure my shop a good visibility on ePRICE Marketplace?

In the Marketplace all the sellers can benefit of the same opportunities and follow the same rules: high quality products and satisfied clients will be the measure of your success. Parameters like the ability to manage orders, the assistance you give to your customers or the deliveries quality will define the level of your customer satisfaction. Hence, the better your performance, the better your reliability on the platform and therefore your visibility.

Who can I contact if I need help or information about the platform?

A dedicated team of ePRICE experts will always be ready to help you and will answer you within 24 hours. Do not hesitate to contact us any time you need assistance.

Can I contact ePRICE in case of issues with the costumers?

Of course. You can count on us even in case of incomprehension and difficult situations to solve: our protection program looks after the rights of our customers, without affecting yours. Contact us whether you need more information about this program.

If I don't want to sell on ePRICE any more, what do I do?

You will be able to cancel your subscription any time you would like to, without any duration obligation. Please take in account that, in any case, for any problem, you can contact us and we will help you to solve any issues.